Having a combined industry experience of over 40 years, our commitment to excellence is at the heart of everything we do. We offer a comprehensive range of construction services from, residential construction including house and land packages, high end architectural designed homes, custom renovations, heritage works and multi residential developments.
Ultimately, client satisfaction is at the forefront of the MacBild Group's ethos when undertaking any project large or small. So if you are looking for a construction company that's dedicated to delivering quality workmanship and outstanding customer service, you've come to the right place! Meet the leaders behind the MacBild Group below.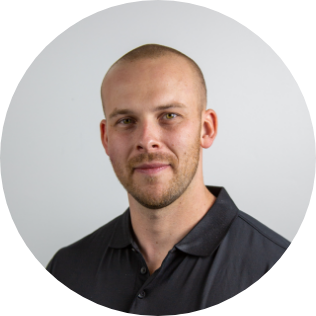 Jeremy MacDonald
Director
Jeremy
MacDonald
Jeremy MacDonald is the Director of MacBild Group. With over 15+ years of experience in the construction industry, Jeremy is a true master of his craft.
He's a versatile leader who has worked across a diverse range of construction sectors, including high-end residential homes, commercial buildings, industrial projects, civil plumbing, and engineering.
Jeremy's dedication to his profession is undeniable. He has an impressive list of qualifications that reflect his passion for his work, including a Cert III in Carpentry, a Cert IV in Building and Construction, and a Diploma in Construction Management. Clients can rest assured that their projects are in the right hands with Jeremy's expertise and experience.
As a leader, Jeremy is phenomenal. He has a natural ability to lead and inspire his team, managing projects with ease while always ensuring the best possible outcome. His focus on safety and his commitment to creating a family-like work culture have earned him the respect and admiration of his team members.
When he's not busy running the show at MacBild Group, Jeremy loves spending time with his family, particularly enjoying camping trips with his kids.
Paul Barbara
Chief Financial Officer
Paul
Barbara
Meet Paul, the CFO of Macbild Group, and a trusted accountant and advisor with over 20 years of experience in the accounting industry. As the Virtual CFO, external accountant, advisor, and tax agent for Macbild, Paul is an essential part of the team.
With a double degree in Commerce and Economics from La Trobe University and experience working with professional services firms such as Deloitte and BDO, Paul has a wealth of knowledge and expertise that he brings to the table. His experience working with middle market clients and SMEs across a broad spectrum of industries, particularly in the building and construction industry, is integral to the performance and position of Macbild.
Paul is not just a numbers guy; he is the sounding board of the business and is responsible for the full accounting function of Macbild. He is a trusted advisor, always ready to provide guidance and insights that help the business grow and thrive.
When he's not crunching numbers, you'll find Paul tinkering with his beloved classic car or cheering on his favourite AFL team.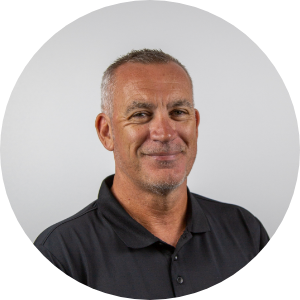 Jarod Horgan
QLD State Manager
Jarod
Horgan
Meet Jarod, the passionate and dedicated leader behind Macbild's success. With over 20 years of senior executive management experience in the Construction Industry, Jarod has honed his skills in creating and implementing up-to-date operating and business systems.
Jarod believes that the key to success lies in building a great team. He is deeply committed to the people involved in the business and strives to create a positive and efficient work environment. He takes personal responsibility for ensuring that Macbild's operating, business systems, and processes are continually improved to enable the team to deliver high-quality outcomes in construction management and project delivery.
As a leader, Jarod's communication skills are second to none. He firmly believes in honest and open communication, both on a company and project level. He is passionate about delivering quality projects with the right project teams, ensuring that every team member is empowered to exceed all expectations.
When Jarod is not leading Macbild to success, he enjoys hitting the bitumen or the trails around SEQ on his bike, catching a few waves at his local, and developing the next golden generation of football players here in Australia. His diverse interests and hobbies reflect his passion for life and his commitment to excellence in all areas.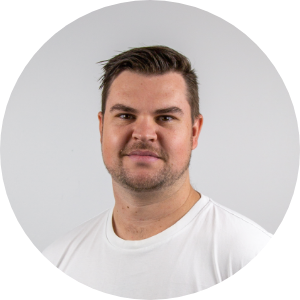 Brett Cronan
Estimating & Procurement Manager
Brett
Cronan
Meet Brett, a Estimating & Procurement Manager. with over 10 years of experience in the construction industry. With a Bachelor of Construction Management from the University of Southern Queensland, Brett brings a wealth of knowledge and expertise to his role.
Brett has spent 5+ years in management, where he has gained experience with startup businesses, software implementation, and training. He has a passion for developing teams with a positive culture, high level of trust in each other, and a drive to succeed in the goals they set out to complete. Brett's extensive knowledge and attention to detail make him a valuable asset to any construction project.
In addition to his work in the construction industry, Brett is also a current World Rugby and Rugby Australia match official at the elite level both domestically and internationally. He brings the same level of commitment and dedication to his work in construction, always striving for success through open-mindedness and collaborative thinking.
With his upbeat and personable approach, Brett is the go-to Senior Estimator if you want to ensure that your project is delivered to the highest standard.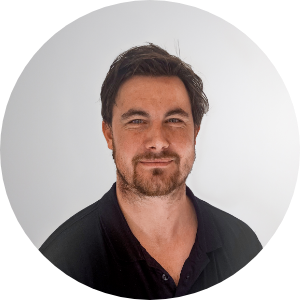 Matthew Johnston
Project Manager
Matthew
Johnston
Meet Matt, a construction industry powerhouse with a passion for getting things done right. With over a decade of experience in the field, he's the kind of person who won't rest until the job is done perfectly.
As a Project Manager, Matthew is in his element, overseeing daily operations on construction sites and leading teams to success. He's a master communicator, able to navigate the complexities of working with subcontractors and other site personnel to ensure that projects are completed within the designated timeline and budget. With his attention to detail, he's the go-to guy for interpreting construction plans and drawings, making even the most complex projects run like clockwork.
Matthew knows that safety is paramount in the construction industry, and he takes this responsibility seriously. He's an expert in industry regulations and standards, and ensures that all work is carried out safely and efficiently. His meticulous documentation and compliance practices are second to none.
But it's not just his technical skills that make Matthew stand out. He's also a born leader, with the kind of people skills that motivate teams to perform at their best. His strong leadership and team management abilities make him an invaluable asset in the industry, and his colleagues and clients alike know that they can count on him to deliver results.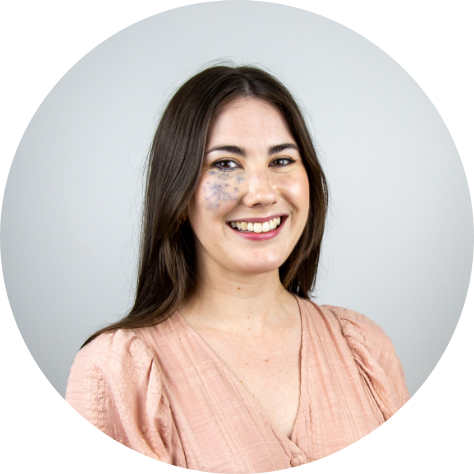 Courtney Sartori
Systems & Workflow Manager
Meet
Courtney
Meet Courtney, a seasoned professional who brings a wealth of knowledge to the table with more than ten years of hands-on experience in the construction industry.
Her expertise encompasses various roles, including contracts administration for both commercial and residential projects, all facets of construction administration operations, and multi-residential and NDIS Specialist Disability Accommodation (SDA) project management.
Courtney is a passionate advocate for finding simple solutions to complex challenges. Her unwavering commitment to excellence pushes her to continually refine and improve systems and processes, ensuring that MacBild Group remains at the forefront of innovation in the industry.
Her leadership style combines a keen eye for detail with a deep understanding of the construction field, allowing her to guide and support the team effectively and efficiently.
At MacBild Group, Courtney's unwavering dedication to streamlining processes, enhancing client experiences, and driving excellence sets the standard for what our clients can expect. With her at the helm of our workflow management, rest assured that your project is in capable hands, poised for success.
In her free time, Courtney enjoys engaging in creative pursuits such as pottery and painting. This artistic outlet serves as an enjoyable contrast to the order and compliance she thrives on in the office.
Jacky leong
Quantity Surveyor
Meet
Jacky
Meet Jacky, a dynamic and driven construction professional, fortified with a Bachelor's Degree in Construction Management and Quantity Surveying, complemented by a Master's Degree in Building Information Modelling. His academic achievements position him well-equipped to confront the challenges inherent to our industry.
What truly sets Jacky apart is his unrelenting passion for personal growth and a constant appetite for learning. He stands as a steadfast team player, consistently eager to collaborate and contribute to the success of all MacBild Group projects and the business as a whole.
Outside of the day-to-day office environment, Jacky's pursuits reveal more about his character. When he is not in the office, you'll find him at the gym, pursuing physical fitness with the same dedication and discipline he brings to his professional endeavours. Additionally, his love for making coffee showcases his keen attention to detail, a trait that undoubtedly enhances his contributions to our team and projects.
"I have had dealings with Jarod Horgan and his team over many years, constantly running a well-oiled operation and functional team who have a great understanding of the building industry and all applicable codes, this has made it very easy to continue to refer my clients to him to construct either their own home or Investment property. With extensive industry contacts both here in the state of Qld and nationally we regularly find solutions for our clients with positive outcomes. We have no hesitation in saying 'you are in good hands'."
"Jeremy and his team ticked every box from professionalism to price to quality workmanship. The project was delivered earlier than expected and spot on budget. Jeremy was very accommodating to our input and ideas and worked well with coordinating the work around our specific requirements. Every visitor to our home, including some builders and trades, have complimented the high quality finishing and carpentry completed by his team. We placed our complete trust in him and he delivered and met every promise he made which is rare to find in this day and age. I highly recommend Jeremy to anyone looking for a high quality luxury builder."
"I would highly recommend MacBild to anyone in need of project management services. Their expertise, commitment to excellence, and attention to detail make them a standout in their field. Thank you, MacBild, for a job well done!"
"We have been working with MacBild on three projects since 2020 and have found Jeremy and his team to be great to work with. As Interior Designers we are focused on ensuring that our plans and details are executed to a high level, and we have been very happy with what MacBild have built. Our clients have also responded very well to Jeremey and his 'can do' attitude, and strong communication skills. We would highly recommend them."
"After meeting so many builders, we decided to do our renovations with MacBild. The builder was very respectful and careful with his work and delivered a project that was on budget without compromising on quality. I want to formally thank Jeremy and recommend any homeowner in the eastern suburbs to talk to him about their next project. Very trustworthy and professional builder."
"After spending over a year working with our architects designing our beautiful home we were finally ready to engage a builder. Due to the complexity of the project and our experiences with past projects we knew it was critical in engaging the right builder. After meeting 5 different builders we meet with Jeremy. We had the pleasure of sitting down with him for over 2 hours going through our plans and we were extremely impressed not only with his extensive knowledge of complex builds but also how well he already knew our plans. During the entire process we both were extremely impressed on how the entire MacBild team conducted themselves and the level of craftsman's ship that was produced was second to none. Throughout the entire build we were included from weekly onsite meetings to regular updates and pictures of the build. We are currently working with Jeremy and his team for our next project."
"I recently had the pleasure of working with MacBild on a joinery project and I must say, they truly exceeded my expectations. The team at MacBild are professional, knowledgeable, and incredibly detail-oriented. They effectively managed every aspect of the project, ensuring that everything was completed on time and within budget."
"Working with Jeremy and the team at MacBild was effortless from start to finish, their attention to detail and professionalism made the whole project a breeze. Jeremy and the team took the time to make sure all of our needs were attended to and we couldn't be happier with the final product."
"Their project management skills were evident in the seamless execution of the project, and I was consistently impressed by their ability to anticipate and solve any potential issues that arose. The end result was a beautiful and functional piece of joinery that perfectly met my needs."